The Management of Big Lake Services, together with Alan Gelband and Capital Point Partners, have purchased the assets of Big Lake Services. Gelband & Company structured the transaction, acted as advisor to management, and raised the capital. Capital Point Partners provided mezzanine financing and Citibank NA provided the senior term debt and a revolver.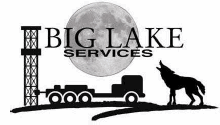 About Big Lake Services
Big Lake Services, Inc. is an oil services company located in Midland, Texas. The company specializes in service rigs used for oil well maintenance and currently has 11 workover rig pulling units fully deployed and in operation throughout the Permian Basin area. Such rigs are used for virtually all downhole services, repairs, and completions.
About Capital Point Partners
Capital Point Partners, L.P., is an investment firm headquartered in Houston, Texas providing mezzanine capital to a wide variety of middle market companies throughout the United States. Capital Point invests in a wide variety of transaction types, including buyouts, recapitalizations and refinancings, mergers and acquisitions, and growth/expansion situations in diverse industries and company types. See www.cappoint.com.
About Gelband & Company
Gelband & Company is an investment bank and securities broker-dealer which provides advisory and investment banking services to corporate clients, private equity funds and hedge funds in merger and acquisition transactions. In addition, the firm raises both debt and equity capital for business acquisitions and expansion. Gelband & Company is a member of FINRA and SIPC. The firm's principal, Alan Gelband has served as President of the Association for Corporate Growth International and has been named a lifetime honorary director. Gelband & Company's website is www.gelband.com.
"Alan Gelband helped us acquire and finance the acquisition of Big Lake Services Company, LLC.. He was instrumental in negotiating the terms of our acquisition, creating the financial structure and securing the capital for us to make the acquisition. I was impressed that the way he said the transaction would go in the beginning is exactly how it happened. It was refreshing to have someone talk straight and make things happen."
Casey Davidson
CEO
Big Lake Services Company, LLC